If you cannot read the ChartTiff News below, please click:
http://www.ChartTiff.com/News.htm
Build Custom Area Contour Files from 10 Meter NEDs
(National Elevation Dataset)
in Selectable Projection, Format, Contour Unit and Interval !

ChartTiff users can easily create Custom Area Contours using
ChartTiff's simple query method, ChartTiff Interactive or Google Maps.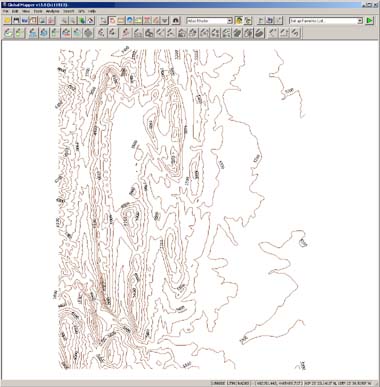 ChartTiff offers Custom Area Contours up to a 90 Minutes by 90 Minutes Area.

Projections Available
UTM (Universal Transverse Mercator) - Meters / Feet / US Feet
State Plane - Feet / US Feet / Meters
Latitude / Longitude
Web Mercator WGS84

Formats Available
ESRI Shapefile format
AutoCAD DXF format
AutoCAD DWG format

Vertical Elevations Units
Feet or Meters

Vertical Elevations Interval
Selectable from 5 to 100 Feet or Meters
A Shaded Elevation Model is included as an Additional Geotiff file: About Shaded Models
For additional information: About Contours
For Custom Contour ordering and pricing: Build Custom Contours
To view other ChartTiff products, visit:
http://www.ChartTiff.com

To be removed from the ChartTiff Mailing Listing,
simply reply to this email with REMOVE in the Subject line.